Let's grab 2020 with both hands
Date: 2019-12-25
News Type: Marketing News
Source From : The Daily Star
Let's grab 2020 with both hands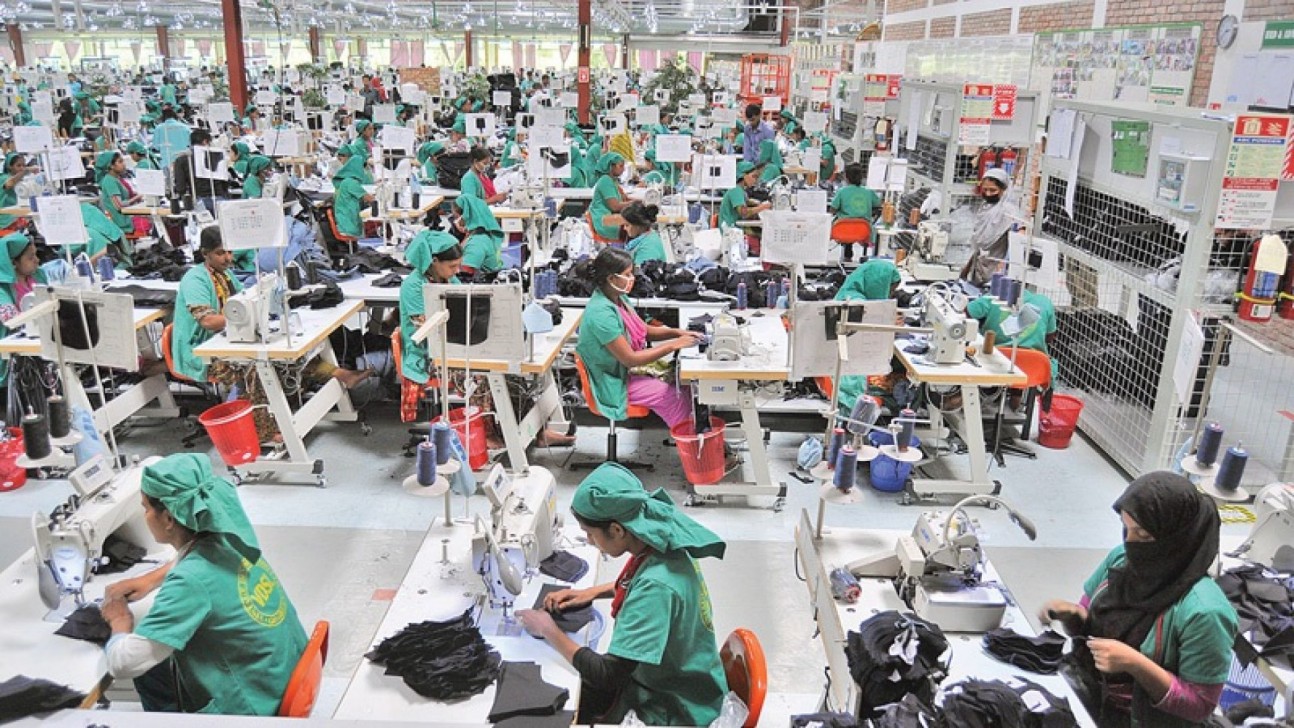 I have recently written articles focusing on two of Bangladesh's competitors in the global apparel sourcing industry: Vietnam and, to a lesser extent, Ethiopia. I believe it is healthy to discuss the competition and hopefully all these countries can together spur each other onto greater things.
But what about Bangladesh? How can our merits be judged in isolation? Much has been written about Bangladesh in recent months, with concerns in some quarters that growth in ready-made garment (RMG) exports might have plateaued. Some even fear we could be set for a downward trend.
I am not convinced. In assessing Bangladesh's merits and future prospects, I believe two major issues must be factored in. The first is safety and compliance.
It is difficult to overstate the importance which the international apparel retailers place on factory safety and compliance at the current time. To offer some perspective here, consider that just recently there has been a tragic factory fire in New Delhi, India, killing more than 40 workers as they slept. This fire took place in a multi-storey factory building, which is said to have been housing garment production on at least one of the floors. There are suggestions that this fire was caused by a short circuit as various outlets were all attempting to draw power from the same source. It was an accident waiting to happen.
Another competitor, Pakistan, has been beset with similar safety and compliance issues in its textile industry. While I understand that there are plans to introduce a safety initiative in Pakistan—called the Life and Building Safety (LABS) Initiative, developed by the Dutch Sustainable Trade Initiative IDH—rights groups have already said this initiative lacks teeth as there is no union participation or brand accountability. This same initiative is being introduced in Vietnam.
Both these and other garment manufacturing hubs are about to find out how incredibly difficult and complex it is to drive safety improvements across a whole industry. It takes money, time, resources and extremely hard work as well as a huge amount of political goodwill. There are no short cuts when it comes to factory safety. To that end, Bangladesh is way ahead of the pack. It has the trust of international apparel brands because it tackled safety issues head-on in the wake of the Rana Plaza disaster via the Bangladesh Accord and Alliance. It will take several years for competitors to catch up in these areas. In the meantime, Bangladesh can continue to make major strides in other areas—indeed, it is already doing so in areas such as technology upgrades, circularity, sustainability and by broadening its product mix.
The second factor which stands in Bangladesh's favour is the China issue. There were some very interesting figures out just recently which showed that textile and apparel exports from the US to China have declined rapidly in the past year.
The figures show that in terms of value, Chinese exports of apparel and textiles in the year to date for October 2019 were 5.6 percent down on the corresponding period for October 2018. In terms of units sold, there was a 2.2 percent decline. The figures show how the ongoing trade war is hitting Chinese exports to the US. Indeed, since the start of the Trump presidency, brands such as Uniqlo, Levi's, Crocs, Calvin Klein and Tommy Hilfiger have shifted manufacturing out of China, and many major factories in Bangladesh are benefitting from this shifting landscape.
In the same period, textile and apparel exports were up by 10 percent from Bangladesh to the USA. This is a remarkable jump. What is most exciting here from a Bangladeshi perspective is that many economists expect this extra trade to stick to Bangladesh. Why? Well, it has become clear in recent months that brands are sick and tired of the trade war between the US and China, which has now gone on for almost 18 months. They cannot afford to wait around while these two countries sort out their differences, and so are heading out of China for good.
There is clear evidence that many US brands see Bangladesh as the next best bet. Ralph Lauren is the latest US brand to make a major commitment to Bangladeshi sourcing. Brands see Bangladesh as a viable alternative to China because, as well as being a leader in safety and compliance, training of the workforce of the future here is world class, while many RMG operators continue to import new and expensive machinery. We also have diversity of product portfolio—from denim to jumpers, to shoes and T-shirts. Could we diversify more? Of course, we could. But I believe brands recognise the strides that continue to be made by Bangladesh's RMG sector and have faith that factories here are investing in the future.
Brands also recognise that, unlike its main rivals, Bangladesh has done most of the hard work where safety and compliance is concerned. Factories here have had to make huge investments in this area, often on very expensive remedial works. Now that much of this capital outlay has been undertaken, factories are free to invest in other areas—sustainability, value-adding technology and other areas which will enable factory owners to gain an edge on their international competitors.
As we head into 2020, then, let's all focus on the many positives in our RMG industry and stop getting bogged down in issues that are beyond our control. The global apparel industry is in a state of flux, with the fall-out from China's declining market share becoming clearer by the day.
Huge swathes of business are there for the taking and Bangladesh is more than capable of handling them. Let's grab this opportunity with both hands.
More news