OrCam Announces Distribution Agreement with Foresight Assistive Technology for devices in Taiwan
Exhibitor: ORCAM TECHNOLOGIES LTD.
Date: 2019-07-09
Booth No.: TBA
Taipei, Taiwan (July, 2019) — OrCam Technologies Ltd. announced today that it has signed a distribution agreement with Foresight Assistive Technology Inc. for the sales and marketing of the OrCam MyEye and MyReader in Taiwan, the world's most advanced wearable artificial vision devices for the blind, visually impaired, and people with reading disabilities.
OrCam MyEye is a lightweight smart camera that attaches to any pair of glasses. Using AI technology, OrCam MyEye can read printed and digital text aloud from any surface, recognizes faces, products, bank notes and more. The device is operated by using simple hand gestures. It is designed for all ages, and can be used with any level of vision loss. OrCam MyEye aims to help visually impaired people regain life independence.
OrCam MyReader has all the portable functionality of the OrCam MyEye but primarily focuses on reading, simplifying the device for users who may not require all of the OrCam MyEye capabilities.
OrCam's partner in Taiwan, Foresight Assistive Technology, specializes in providing ophthalmic equipment company. It was founded in Taiwan in 2004, and in July 2008, Foresight Assistive Technology established the first visual service center in Taipei to provide low vision support services for the visually impaired. To date, Foresight Assistive Technology has offices in Taipei, Taichung and Kaohsiung.
Foresight Assistive Technology has always strived to bring the latest visual assistive technology to Taiwan. "Today, it is my great honor to bring OrCam MyEye to Taiwan. With our enthusiasm, we truly look forward to provide the most professional products and services to the visually impaired" said Una Yu, General Manager of Foresight Assistive Technology. You can find more information about Foresight Assistive Technology on their official website or Facebook page.
Liron Rosenbaum, Asia Director of Business Development, said "Entering into a distribution agreement in Taiwan allows us to begin commercial activities in one of the most technologically progressed markets in Asia, which is a major step for our company. This partnership is a significant advancement in our plan to penetrate markets in Asia where there are limited solutions for the large population of the blind, visually impaired, and people with reading disabilities".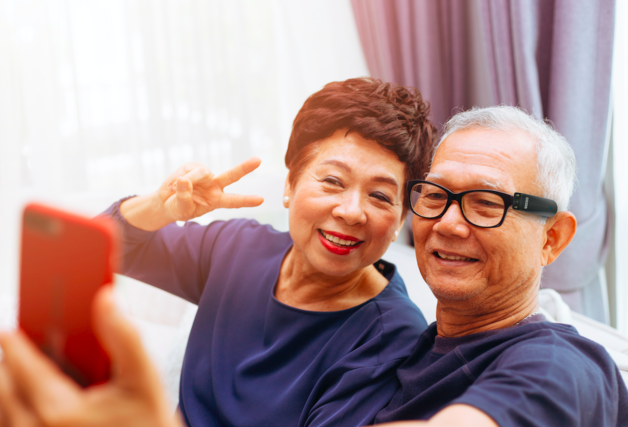 OrCam devices would be displayed in both OrCam (Booth No.: I1329) and Foresight Assistive Technology (Booth No.: I1330) at ATLife exhibition.
###
About OrCam Technologies: OrCam harnesses the power of artificial vision by incorporating pioneering technology into a wearable platform which improves the lives of individuals who are blind, visually impaired, have reading difficulties including dyslexia or reading fatigue. OrCam was co-founded in 2010 by Prof. Amnon Shashua and Mr. Ziv Aviram, who are also the co-founders of Mobileye, the collision avoidance system leader and autonomous driving innovator, which was acquired by Intel Corp. in August 2017 for $15.3 billion.
For more information about OrCam: www.orcam.com/zh and YouTube and follow OrCam on Facebook and Twitter.
Contact: info@orcam.com
More Exhibitor's Press Release